Supreme Court Hearing Video Game Case From California
Geek Out: Should States Regulate Video Game Sales?
California's governor is taking video game retailers to court. Well, sort of. Governor Schwarzenegger has been on a mission to impose a statewide ban on the sale of mature and violent video game sales to minors, and although his case has been deemed unconstitutional in the past, the US Supreme Court has agreed to review the case, and possibly overturn past rulings.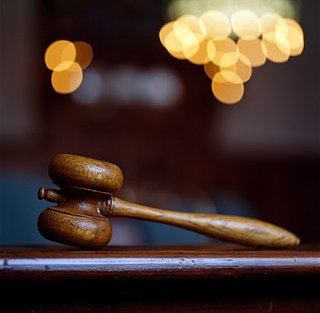 What does this mean for you? Well, if you're over 18, nothing. But if you're a minor, the governor wants to impose a statewide law that prohibits you from purchasing "rated-m" video games and charge retailers $1,000 for every violation of this law, essentially making mature video games equal to buying cigarettes in California. Although I think rated-m games are rated that for a reason — for mature adults only — this has not stopped allowances all over the country from being spent on the latest Grand Theft Auto or God of War title to hit the shelves. Of course, determining who bears the responsibility of keeping the "m" titles out of young hands is the question, isn't it? Is it the responsibility of lawmakers, or parents who set the rules and boundaries for their children? What do you think?