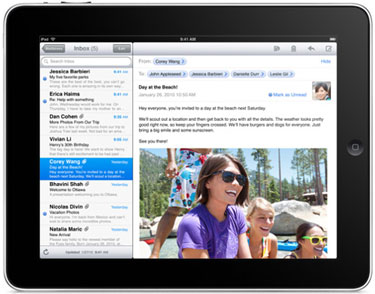 News broke yesterday evening of a loophole in AT&T's website that allowed a group of hackers to obtain 114,000 email addresses from Apple iPad 3G owners. There were some high-profile victims — including US military personnel, members of the US Congress and more — but there were also tens of thousands of other users — like you and me — who could potentially have been exposed.
What's the worst that can happen? Since it was just the email addresses that were leaked, and not log-in information, you may find an upswing in spam. Thankfully, AT&T issued a quick response, saying that the loophole has already been closed but that doesn't mean that we should all go back to business as usual. I've talked a lot about what to do after your email gets hacked, and those tips are worth revisiting here.
If you're an iPad 3G owner, consider the following steps to protect your email address in the event of a breech after the break.


If your email account is ever hacked, take these steps to regain control:
Change the password: The first line of defense against hackers is a solid password. Here are a few tips on how to pick a good one.
Check your other accounts: I know that sometimes it's easy to remember just one password, but if you've used the same password on multiple accounts (say Facebook, Twitter, and heaven forbid, your bank account) then you'll want to change those as well as soon as possible.
Delete old accounts: Although it may be fun to sign into the MySpace profile you haven't used in six months, go ahead and dump it — it's just begging to get hacked. Use a few of these handy websites that will help you find old profiles and accounts you may have forgotten about to keep your hacker liability low.
Set up a dummy account — The email addresses of iPad 3G users were the same ones that were used to register on AT&T's website. I have a practice of keeping a "dummy" or account only used for registering for services, so my personal email isn't overrun with lots of promotional, and spammy messages.