AT&T International Data Plan Warning
Updated: Traveling Abroad? Watch Out For This Sneaky AT&T Data Issue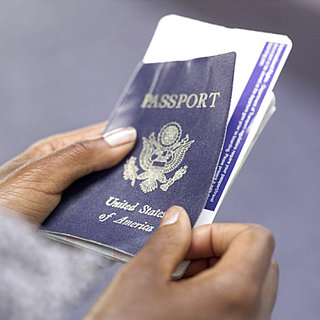 If you're planning a trip abroad but can't be without your smartphone (who could be, really?), purchasing an international data plan (among other ways to prepare) is a good idea. But, make sure you read the fine print before signing up. A friend recently shared her story — don't let this happen to you!
Find out what happened after the break.
AT&T's international data plans are priced per month. For example, adding 20 MB of international data to your plan will cost you $25 per month, 200 MB of data will cost $200. But, since those amounts are charged monthly, the data is spread out over the month. Thirty days in one month means 1/30 of your purchased data plan is available for each day; any use over that daily allotted amount could result in overage charges. And for my friend, it ended with a lot of overage charges. (Luckily she was able to negotiate a fair deal when it came time to pay up.)
The fine print on these data plans is pretty complicated, so it's worth asking (and re-asking) a representative when signing up for a new plan. And iPhone owners, AT&T has a special international travel tips section just for you!
UPDATE: It looks like my friend's experience was actually a fluke. According to an AT&T representative, a purchased data plan can be used as the user sees fit — whether that's using all of the data at once or parsing it over the entire month. And, again, any super-specific questions should be directed to AT&T's customer care. Lesson learned: the fine print is confusing.