AT&T Internet Cap Details
Wait, How Much Is 150GB of Bandwidth Worth?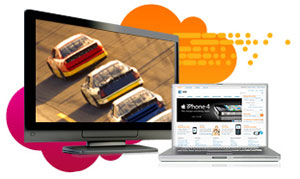 Yesterday morning we told you about how AT&T will begin capping Internet bandwidth in May. While the company reported that this change will only affect about two percent of its user base, I'm a little concerned for those who stream a lot of movies, or have canceled cable in favor of other Internet entertainment options.
Just how much will the DSL 150GB cap get you? You might be surprised. Find out more after the jump.
If you were streaming HD movies from Netflix for example, you could stream three hours a day for a month to hit the 150GB cap. Seems like plenty, except when you factor in that the average American watches five hours of TV a day, so if you're trying to go Internet-only, this could seriously hinder your efforts; watching a 30-minute HD TV episode can run you almost 100MB.
While AT&T's caps are much lower than those being instituted in Canada, I'm wondering how long it will take for online companies like Netflix and media outlets to notice a decline in website traffic due to the constant pressure to keep bandwidth numbers down?