T-Mobile iPhone
T-Mobile Brings Contract-Free iPhone to Customers
Want an iPhone in your life, minus the pressure of a contract? After years of speculation, today T-Mobile announced the iPhone 4, 4S, and 5 will be available to customers April 12, with preorders beginning April 5.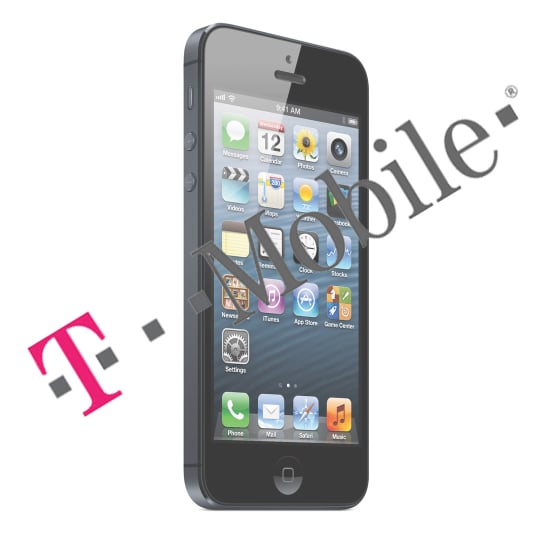 The iPhone 5 will be offered nationwide for a $100 down payment, plus monthly payments of $20 over 24 months, which equals a total cost of $580 for the phone. The iPhone 4S and 4 will be in limited markets with a down payment on the 4S costing $70, plus $20 per month for 24 months, while the 4 has a down payment of $15, plus $15 a month for 24 months; that brings the total price of the 4S and 4 to $550 and $375, respectively.
The phones join T-Mobile's new contract-free plans, which include unlimited calls, text, and data (up to 500MB before data speed throttling) for $50 per month. For an extra $10 per month, add 2GB of high-speed data, or $20 per month for unlimited 4G data.
If you already have an unlocked iPhone (likely bought on Amazon, eBay, or directly from Apple), T-Mobile allows you to use the device with its monthly plans and actually have no contract, since the monthly payment setup still technically has you locked into a contract with the company until the value of the phone is paid in full. Unlocked iPhones only work on the GSM network, which both T-Mobile and AT&T are part of in the US; devices purchased from Verizon Wireless and Sprint are part of the CDMA network and aren't compatible.
Are you considering taking your iPhone to T-Mobile and its contract-free monthly plans?