T-Mobile iPhone Trade-In
T-Mobile's iPhone 5 Deal: How It Works and What You'll Save
This Friday at T-Mobile, you can swap an iPhone 4 or 4S for Apple's latest and greatest, the iPhone 5, for $0 down. What's the catch, you ask? We break down T-Mobile's no-contract trade-in deal to find out what it's all about and how to maximize savings on the best iPhone around.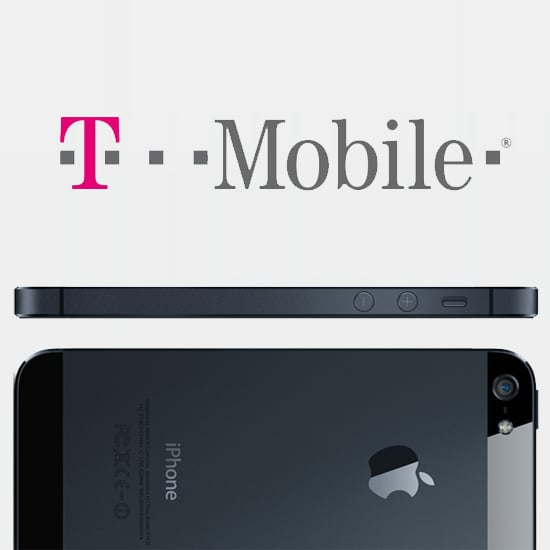 The Basics
What — Trade an iPhone 4S or 4, and receive an iPhone 5 for no cost upfront and $20 per month for two years (total $480) without a wireless contract.
Where — T-Mobile retail stores will offer the deal.
When — Customers can trade in their old phones for new ones starting this Friday, April 12 until June 16.
What will you save? What about the data plan? The answers to your burning questions are after the break.
What Will I Save?
Regular Price — From the Apple Store, a 16GB iPhone 5 costs $200 with a two-year contract or $650 unlocked and contract-free. A prepaid 16GB iPhone 5 on a no-contract service like Cricket costs $500.
T-Mobile Trade-In Deal Price — OK, let's break it down:

At the very least — You will save $100, bringing your iPhone 5 total to $480.
At the very most — If your iPhone 4S is in perfect condition, you can receive up to $120 in additional credit. That's $360 for an iPhone 5 on the T-Mobile network without a contract.
What About the Data Plan?
Individual — T-Mobile's new "Simple Choice Plan" offers contract-free unlimited web, talk, and text for $70/month. Penny pinchers can get the plan with only 500MB of data for $50/month.
Family — Two lines on the unlimited web, talk, and text plan will save $10/month, three lines will save $20/month, four lines will save $25/month, and five lines will save $28.
The Grand Total
Let's say you're on your own: every month for at least two years, you'd pay $20 for the phone + $70 for unlimited data, talk, and text = $90/month. You'll have the flexibility of leaving T-Mobile or upgrading to a new phone when you want — as long as you pay off your iPhone 5.
The takeaway: You should take the T-Mobile deal if you have an iPhone 4S in mint condition, want a no-contract plan, and have five friends or family members that want to switch to T-Mobile too.
People not interested in the trade-in deal can preorder their T-Mobile iPhone 5 now or pick one up at a retail store on April 12. Do you think T-Mobile's offer is worth the exchange? Let us know if you'll be handing over your ol' iPhone 4S in favor of the 5.