AT&T Phone Upgrade
A New Phone Every Year With AT&T Next: Too Good to Be True?
AT&T has a "new way to get a new device every year" that officially launches July 26 — but is it too good to be true? The new upgrade program is called AT&T Next, which offers monthly installments and no down payment on smartphones, and the option to trade in the phone after 12 months for a new phone (again, with monthly installments and no down payment).
That's quite a few payments for a phone you can't keep. Before rushing to sign up, you may want to read the fine print.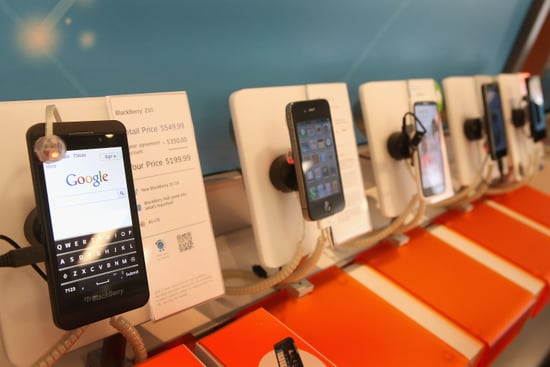 To upgrade to the latest and greatest phone after one year, customers won't have to pay to end their contracts early or accrue interest for month-to-month financing, but they can't keep their device. Customers will stop paying monthly installments once they've traded in their device, and will start the cycle again on a new 20-month payment plan for the new phone.
The only way to keep your device in this plan — say, if you wanted to resell it or pass it off to a family member — is to pay off the full value of the smartphone in 20 months. For example, if you opted for the Samsung Galaxy S4, you'd pay $32/month over 20 months, so that's $640 (full retail value) for the phone alone — not including the monthly wireless service plan. While Next may be a viable choice for gearheads who want the newest device every year, it's not an affordable option for the casual user.
AT&T's news comes just days after T-Mobile announced JUMP!, a similar plan that offers two phone trade-in upgrades every year and complete device insurance for $10 per month. T-Mobile customers pay for the cost of the phone, plus the JUMP! monthly fee and the service plan.
AT&T's option does not come with insurance, and the carrier will charge a repair fee if the device is damaged. Customers must purchase voice and data service, but a commitment is not required. If you're interested in an alternative upgrade plan, let us know: will you choose AT&T Next or T-Mobile JUMP!?