Tamagotchi Friends Toy For Sale
Guess Who's Back! Tamagotchi Will Return in 2014
Your favorite virtual dependents are BACK. Earlier this year, we thoroughly exhausted ourselves with the Tamagotchi mobile app for Android and iOS, and now Bandai is fueling our nostalgia yet again with the announcement that the portable digital pet devices will return in 2014 as Tamagotchi Friends!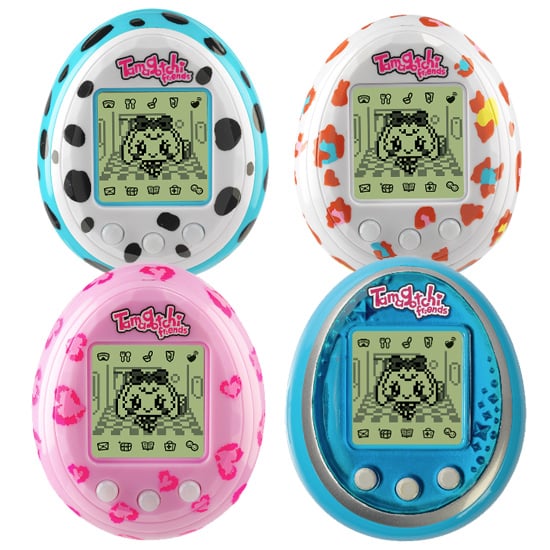 Tamagotchi Friends brings back the familiar egg-shaped hardware with three buttons to navigate the menu of necessities like play, eat, health, and — most important of all — the pooper scooper.
But don't be mistaken: the virtual pet toy has been updated to meet modern expectations. Aside from the care and keeping of their Tamagotchi friend, owners can interact with other Tamagotchi friends by "bumping" the device against another to send text messages, exchange gifts, and just have a quick visit. Every time they "bump," owners earn "Gotchi points," which can be used to buy jewelry, meals, and other items. There are six new characters to choose from and five new minigames.
Tamagotchi Friends will hit the US market by Fall 2014, and we'll let you know as soon as they are available.