TapTap Bracelet
This Bracelet Lets You Hug Someone With a Tap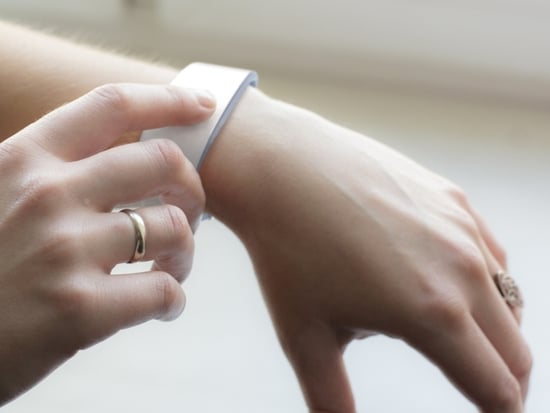 Remember those silicone slap bracelets you and your crush used to wear in middle school? This is sort of like that — except way better.
Created by Woodenshark, a new bracelet called TapTap is meant to convey touch through technology. Here's how it works: the bracelets are sold in twos and when someone taps one, the other one vibrates. You know, it's just today's way of saying, "I miss you" for $130 a pair.
The project is currently trying to raise money on Kickstarter and has until Friday to meet its goal of $130,000.
Aside from love taps, the company envisions other uses down the line. Because it also includes built-in censors, the hope is that it can turn into a step counter, activity or sleep tracker, smart alarm, and more.
If you want to be one of the very first owners, sign up to be notified when the bracelets are available. For now you can choose from colors like black, light blue, orange, and pink.
If this is what the future looks like, we'll be staring at our wrists instead of screens in no time.