Tapestry Short Story App
Tapestry: An App Full of Adorable, Original Short Stories
When you're waiting on a late bus or a handcrafted cappuccino, Twitter, Instagram, or whatever other social feed fills your idle time no longer needs to be your boredom go-to. After downloading Tapestry (free for iOS and Android), you'll get lost in the app's wonderful collection of bite-size short stories. Welcome to your new form of digital escapism.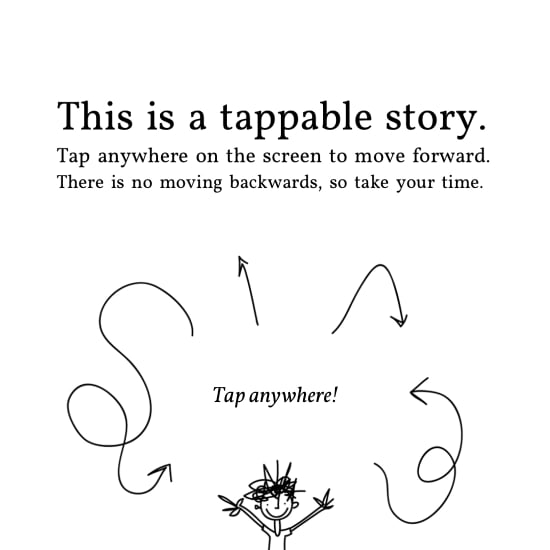 The app is a reading portal that features original copy and illustrations from bestselling authors like Robin Sloan in a fun, bite-size format. Each story is "tappable." There's no page-turn animation, no swiping — just a tap. The stories only move forward, and tapping gives the creations a stop-motion effect.
Some are funny, like ""It's Hard Being Two," and others are thought provoking, like "Underwater Philosophers." But they're all adorable and completely original. New tappable stories are delivered to your Android or iOS device regularly, and if you're inspired to create one yourself, sign up and do so, then be sure to share your tappable essays with us.