Target iPhone Trade-In Program
Target Offers $200 Credit For iPhone 3G and 3GS Trade-Ins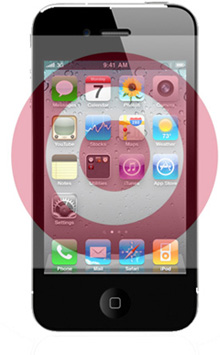 iPhone 3G and 3GS users: if you're hoping to upgrade to an iPhone 4, this may be your moment. Only a few months after it started selling the iPhone, Target has announced a trade-in program offering customers up to $200 for their working iPhone 3G or 3GS.
To take advantage of the offer, visit a Target Mobile center with your working previous-generation iPhone. You'll need to re-sign a two-year contract with AT&T — no, Verizon is not an option. Customers will receive up to $100 for a working iPhone 3G 16GB and up to $200 for an iPhone 3GS 32GB, which will then be credited to the purchase of an iPhone 4; $199 for 16GB and $299 for 32GB.
You can trade in your phones starting this Sunday, Feb. 6 through Saturday, Feb. 12.