Teachers and Students on Social Media
Should Teachers Connect With Students Online?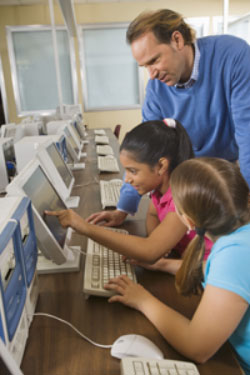 Missouri legislators recently passed a law prohibiting state teachers from communicating with their students online. Last week, a teachers' organization in the state filed a lawsuit fighting the upcoming Jan. 1, 2012 implementation of the law, arguing it's unconstitutional and violates their right to free speech.
The teachers reason that nearly all of their online communication with students is education related and can help students to connect with their teachers on anything from a challenging homework assignment to classroom bullying. The lawmakers insist the bill is intended to discourage private relationships between students and teachers.
With the classroom and our lives becoming increasingly digital, relegating all student-teacher communications to in person may be difficult. What do you think, should teachers refrain from connecting with students online and over social media networks?