Tech Dating 101: The High Profile (Couple's) Profile Pic
Tech Dating 101: The High Profile (Couple's) Profile Pic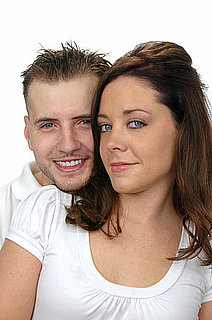 It's been a while since I started dating my guy, and it's been even longer since he's updated his Facebook profile picture. It's a shot of him from years ago — we're talking college glory days. My profile pic is updated more frequently — at least in the last year or so — and while I don't include a picture of both my boyfriend and me in the default, there are tons of couples who do. In fact, a good friend updated his own profile with a cute couples pic of himself and his only-very-recent girlfriend. This got me thinking, what gives? Me and my guy have been together long enough — why can't we be coupled up in a photo on our homepages?
Without expressing it in so many words, I did confront the boy on the issue. Turns out, there's a lot less to it than you might think. While the profile picture has earned a reputation as a high profile part of your online profile (say that 10 times fast), it's not all it's cracked up to be. The profile picture is probably the last thing I'd worry about being accurate of all the things that go into making up a Facebook page — think about the people out there who opt to feature a cartoon or celebrity. At the end of the day, the profile is not a couple's page, unless of course, you both choose to make one (though, I'm not suggesting it) — it's an individual profile for an individual to express him or herself.
To see why you shouldn't care about coupling up in your profile pics, just keep reading.
For my boyfriend, and I'm guessing lots of other guys out there, the picture you put on your Facebook, MySpace, etc. isn't really all that important — it might be the headliner, but it rarely reveals any valuable content. See, If you've been dating a guy for longer than a few months, you probably have his online habits figured out. If he's compulsively updating new information, photos, status, etc., then it might follow naturally that he'll add a new photo of the two of you for all of Facebook to see. But, if he rarely changes site info, and the last status updates he has are from, say, New Year's Eve 2009, then I wouldn't fret that the lack of photo update has anything to do with his affection for you. At the end of the day, Facebook isn't necessarily the authority on your real life status, I mean, what about the girls who have profile shots of Gisele instead of themselves? For now, let's not pretend that this is actually indicative of our relationship status or has any real-life implications on who we are — after all, when I stop to think about it, my boyfriend featured a shot of "Uncle Jesse" when we first met, and just to be clear, I'm not dating John Stamos.