Tech Dating Blunders
10 Tech Dating Blunders to Avoid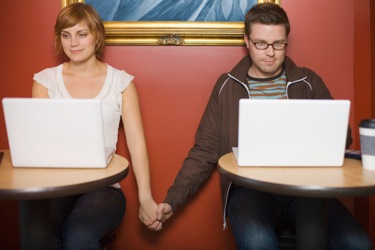 Dating in of itself is quite the challenge, but toss in technology? Well, the situation can get even more complicated and ripe for a few mishaps. Keep a look out for these 10 tech dating blunders to avoid, and you should make through your next relationship unscathed.


Taking calls at dinner — If your date decides that dinner conversation with you isn't as interesting as a call from his buddy, it's time to get the check and part ways. Passes are given for emergencies of course.
Spying — Googling your potential lover may be tempting (and I approve for general knowledge), but digitally spying on your boyfriend will only lead to trouble . . . and most likely a breakup.
Dumping via text . . . or email, or Twitter, or Facebook — Breaking up is hard to do, but please show some respect and hash things out face-to-face instead of dumping someone digitally. So harsh.
Check out the rest of my list when you read more.