Tech Dating Tips
Tech Dating 101: When Couples Text Couples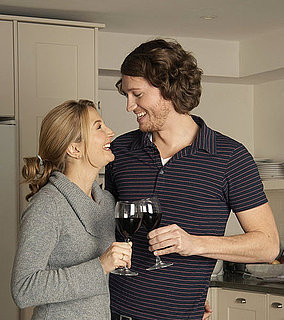 Today's installment of Tech Dating 101 deals with making plans as a couple. My boyfriend loves to cook and we are always having people over or going to friends' places for dinner. When we coordinate with another couple it usually involves texting back and forth to set up a time that works for everyone. Lately I've been noticing that this may not be the best way to do things. Find out why after the jump.
We had some friends over a few days ago and I confirmed with my friend that 8 p.m. would be the perfect time for her and her boyfriend to come over, not knowing that my boyfriend had also sent a text to her other half telling them to come at 7 p.m. We didn't check back in with each other, so I was a little surprised when they showed up a hour earlier than I thought, while I was still doing the "we're having people over I'll just straighten some stuff up" prep.
Another time I replied to my friend's text confirming our Friday dinner reservations and got a text from his girlfriend days later wondering if our plans were still on. In both cases, it seems like we were all just assuming that our SOs knew what was going on!
Another group of friends sends out calendar invites to everyone for when we get together for dinner, but that's pretty uncommon for casual dinners during the week. How do you make plans as a couple? Do you write everything in a shared Google calendar, send out emails, or just make sure to always communicate plans to your SO?