Tech Distractions at the Workplace
Which Tech Time Waster Distracts You the Most?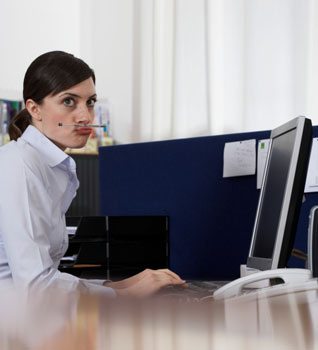 Do you live in constant fear that your boss will somehow find out how much time you really spend checking Facebook every day? We already know that there are some seriously amusing time-wasting websites out there which can easily catch a wondering eye, but what about the other tech distractions that surround you? With email, text messages, Facebook, Twitter, and personal IMs all vying for your precious attention, a big chunk of our day can disappear just by trying to keep up with it all . . . and make it very difficult to stay focused on the job.
Granted some of these so-called "distractions" may actually help you in your line of work, but for a majority of the workforce, the time it takes to check texts, emails, and status updates can really add up to lost time. So tell me — which of these tech time wasters distracts you the most during the day?