Time has crowned its 100 most influential people [1] of 2014. It's a list of the world's elite, the crème de la crème of each sector. Tech and science are, of course, well represented among them. In what follows, read up on the four geeks you need to know (and may not have heard of) from the Time 100, including an evangelical Christian who is also a leading climate scientist (yep, you read that right). Read more about these thought leaders below.
— Additional reporting by Kelly Schwarze
Source: Time [2]
Katharine Hayhoe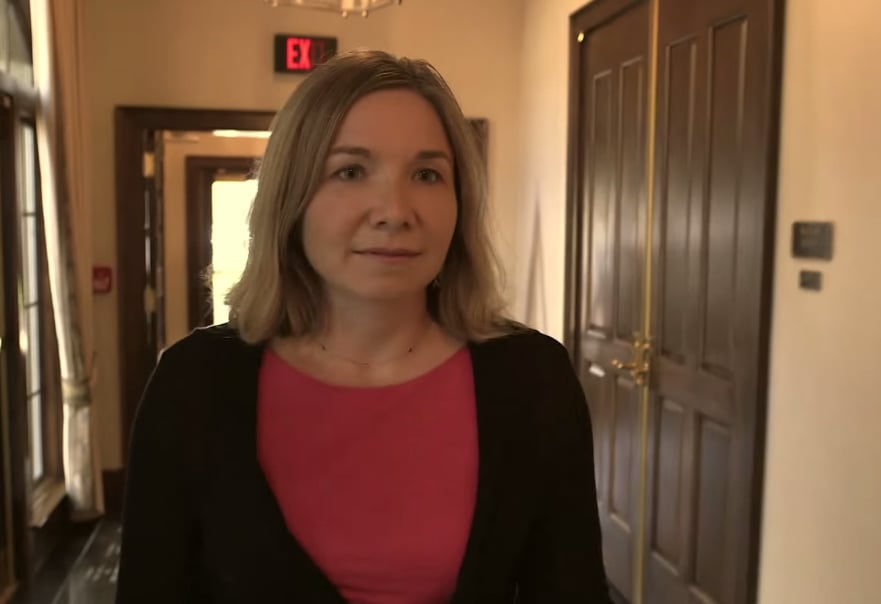 Who she is: An atmospheric scientist (climatologist) and political science professor as well as director of the Climate Science Center at Texas Tech University.
Why she's important: As an evangelical Christian, Katharine wrote the book A Climate For Change: Global Warming Facts For Faith-Based Decisions, which she, along with her pastor husband, hopes will help Christians accept the science behind climate change and create initiatives to act on its environmental effects. "It's a little like coming out of the closet, admitting that you are a Christian and a scientist," Katharine has said of dealing with the opposition she has met during her talks around the country.
Who/what she influences: Local governments affected by climate change [3] and everyday people skeptical of the science behind global warming.
Source: YouTube user Years of Living Dangerously [4]
Kathryn Sullivan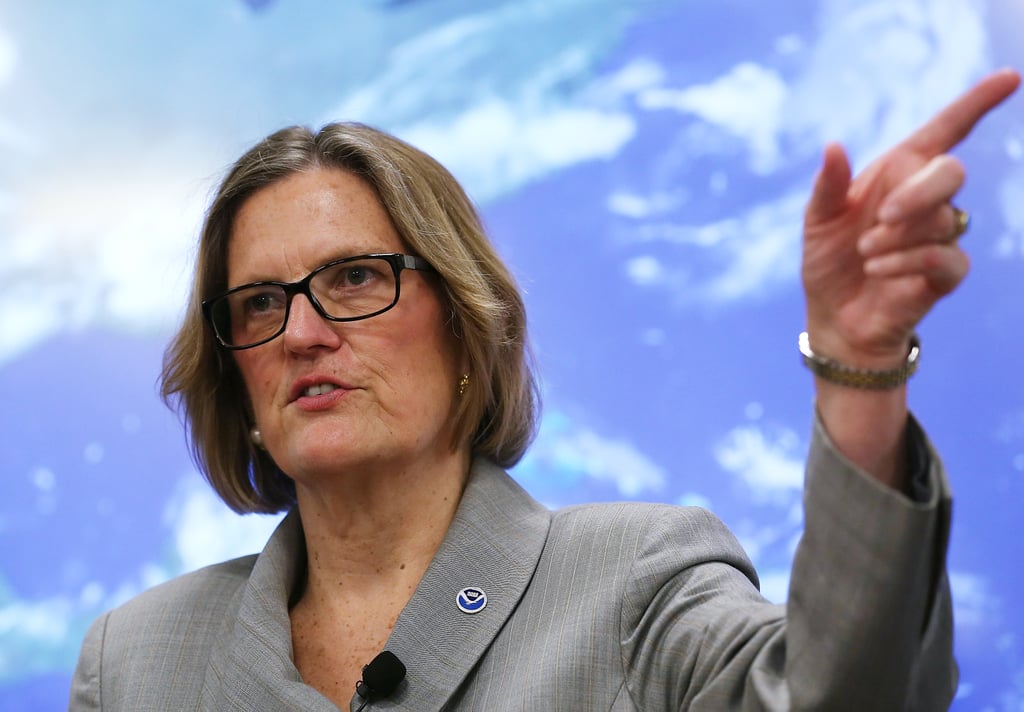 Who she is: The current administrator of NOAA [5], the National Oceanic and Atmospheric Administration.
Why she's important: Kathryn was aboard Challenger's STS-41-G mission, the historic 1984 expedition that carried the first two American astronauts into space. The other space-faring female was Sally Ride. Kathryn was the first woman to perform a space walk and helped deploy the Hubble Space Telescope. As the head of NOAA, she'll be charged with monitoring environmental issues like global warming and dangerous weather.
Who/what she influences: Future women in science and public policy dealing with issues like global warming.
Edward Snowden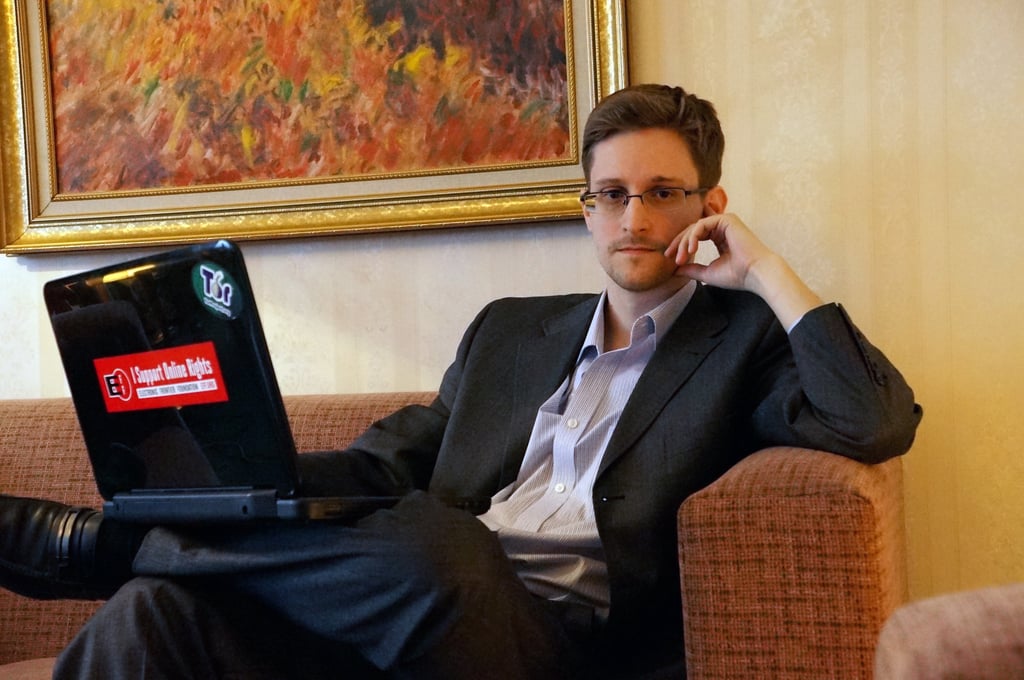 Who he is: A former infrastructure analyst at the NSA who exposed a top-secret citizen surveillance program.
Why he's important: The whistleblower's revelations have put the entire cybersecurity crowd on edge — and for good reason. It was far too easy for the National Security Agency to eavesdrop on Americans and other people around the world. Since his brave act (though some disagree [6]), our weak networking systems are on the minds of many, and they should be. Snowden even offered essential security tips [7] at this year's SXSW.
Who/what he influences: The entire cybersecurity community, the transparency between the government and its citizens, and the public opinion of mass surveillance as a national security tactic.
Natalie Massenet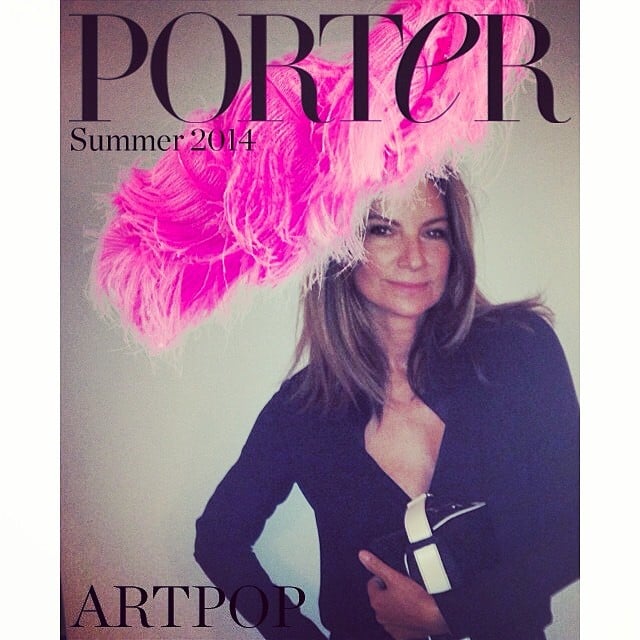 Who she is: The founder and executive chairman of Net-a-Porter.com, a luxury online fashion retailer.
Why she's important: Before Natalie started Net-a-Porter.com in 2000, it was unheard of to buy designer goods online. Now, with a click, a shopper who's never set foot in a Marc Jacobs store can have the same clothes and shoes from a brand she'd previously only read about in fashion magazines.
Who/what she influences: The ecommerce and fashion worlds, which take inspiration from Natalie's vision of editorial content fusing with luxury boutiques.
Source: Instagram user nataporter [8]