Teen Sexting Facts and Figures
Teen Sexting Not so Popular After All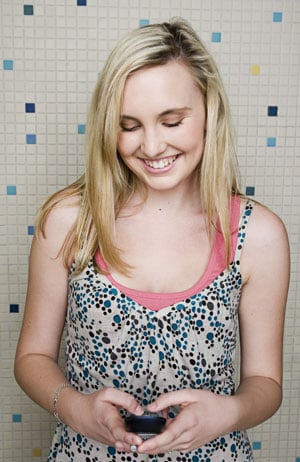 Stories of rampant teen sexting have filled TV shows and cable news channels for so many years now that you'd think it's the main use of cell phones in the demographic. Not so, says a new study from the University of New Hampshire's Crimes Against Children Research Center, which interviewed over 1,500 10- through 17-year-olds on their use of suggestive texting.
The survey shows that a smaller portion of teens — two and a half percent — have sent nude or nearly nude pics, which is in striking contrast to a previous study from the National Campaign to Prevent Teen and Unplanned Pregnancy that claimed 20 percent of teens have sent explicit images. The parameters for "nearly nude" pictures included teens in bathing suits or underwear in suggestive poses. Along with the raw data, the newer study bears an important distinction, adult teens — those 18 and 19 — were specifically not included in the study since their use of sexting provocative pictures is not considered a crime of child pornography.
The university hopes to make their data figures widely known to show that despite what may appear in the media, sexting is not the norm for minor teens. Spreading the word that most of their peers do not send racy photos of themselves may prevent teens from the potential embarrassment and emotional pain that 21 percent of teens are said to have felt after sexting.
Do you agree with this new study that teen sexting is not as popular as it's been depicted in the past?