Temporary Camera Tattoos
Ink Up With Photojojo's Camera Tattoos
What do you give a photography pal who already has every camera, lens, and accessory under the sun? Gift skin ink of the nonpermanent variety in the form of the Tattly Camera Tattoo Set ($25). Since the photographers we know are rarely without a camera, a tattoo of any duration seems like a natural next step.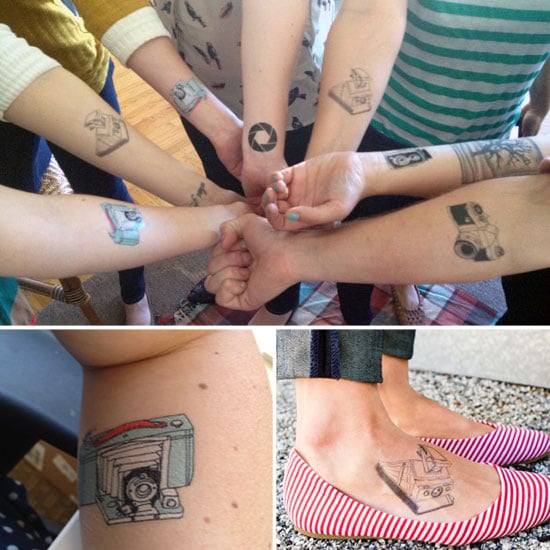 The illustrations by three Brooklyn designers are not your average grocery-store toy-machine temporary tattoo. The set of 12 tattoos in six different designs — including an old-school Polaroid, Rangefinder, TLR, SX-70 Polaroid, and black-and-white aperture shutters — are so beautifully crafted that we almost hated having to use them during our real-world testing. A breeze to put on, each tattoo is about three inches in size and surprisingly long-lasting! Many of our testers weren't able to clear the ink for several days, scrub as they might (I'm going five days strong with my tat).
Sure, temporary tattoos may not seem like the most practical use of $25, but as a just-for-fun gift or party activity to show off your photography cred, this new scene of high-end washable tattoos is something we're ready to stick to.