Temporary Tattoo From iPhone Photos App
Tattoo Your Love For iPhone Photography
It's time for a new twist on photo memorabilia. With photo mugs pouring out of the cupboards, a bedtime t-shirt of last year's vacation, and a mouse pad snap from the trip to Disneyland, you've made sure to keep photo memories nearby. Push those stale souvenirs aside and turn a favorite iPhone photo into the ultimate statement piece: a temporary tattoo.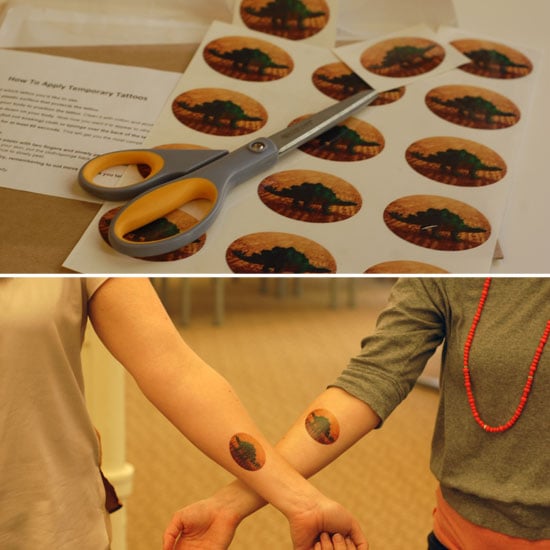 The set of 16 customizable photo tattoos for $14 through the iPhone app MoPho, make unique party favors or just let you show off your camera phone shots anytime you roll up a sleeve. To try out the MoPho tattoos for ourselves, we made a print of a recent dinosaur Instagram. Putting the tattoo on was simple; just like any ordinary temporary skin art, it applies with a damp cloth and the instructions are impeccably detailed. Once on, the tattoo cracked a bit with our skin, but actually looked better as the hours passed. We weren't expecting tattooed perfection from the temporary ink, rather exactly what it is — a quirky way to flaunt your photo talents.
Make sure your Instagram pics are tattoo perfection with these iPhone photography tips.