Tetris 27th Anniversary
Happy 27th Birthday Tetris!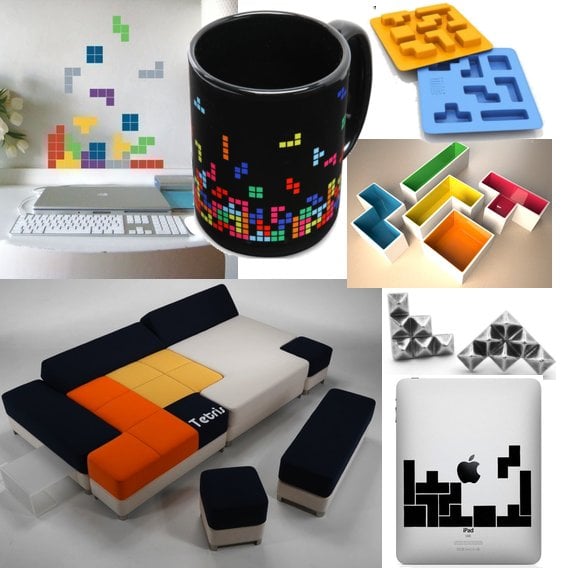 I don't know a single person that hasn't played a version of Tetris at some point in their lives, so today we're celebrating the 27th anniversary of the game with Tetris-themed goodies. I love the look of these little Falling Blocks Wall Decals ($25) for a work or kids' room. The Tetris Mug ($10) and themed ice cube trays would be a welcome addition to any geeky kitchen while the ceramic planters are something I'll be keeping on my wish list. Don the Tetris Stud Clusters ($75) in your ears and the Tetris Decal ($8) on your iPad, and for your real pad there's the movable Tetris Couch. Swoon.