Text on Photo App
Words With Instagram: Overgram Adds Beautiful Typography to Pictures
If pictures are worth 1,000 words, then how much are pictures with words worth? Find out with Overgram (free), an app that adds beautiful text to photos. The team behind the best-selling image-editing app Over ($1) created this free version just for Instagram buffs. Holiday cards, birthday messages, and party invites can be created on Overgram and published to Instagram within seconds.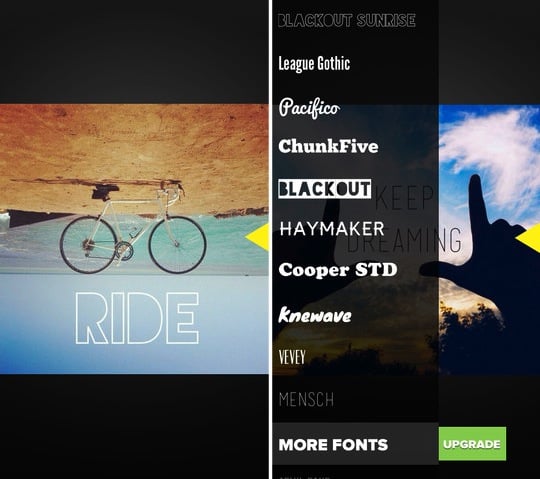 The interface is easy to navigate and is as beautiful as the typography offered in the app. Choose from 10 fonts, double-tap to position the text, select the color and font size, save it, and then share the image on your Instagram stream. To remove the watermark and add more fonts, users must purchase an in-app upgrade for $1 each.
Need some inspiration? See what others are up to on Overgram's Instagram feed, and then mark your images with hashtag #bestOvergram for a chance to be featured. And why don't you tag your shots with #CoolCapture while you're at it for a chance to have your photos seen right here on GeekSugar.