Thanksgiving Fails
18 People Who Had the Worst Thanksgivings in History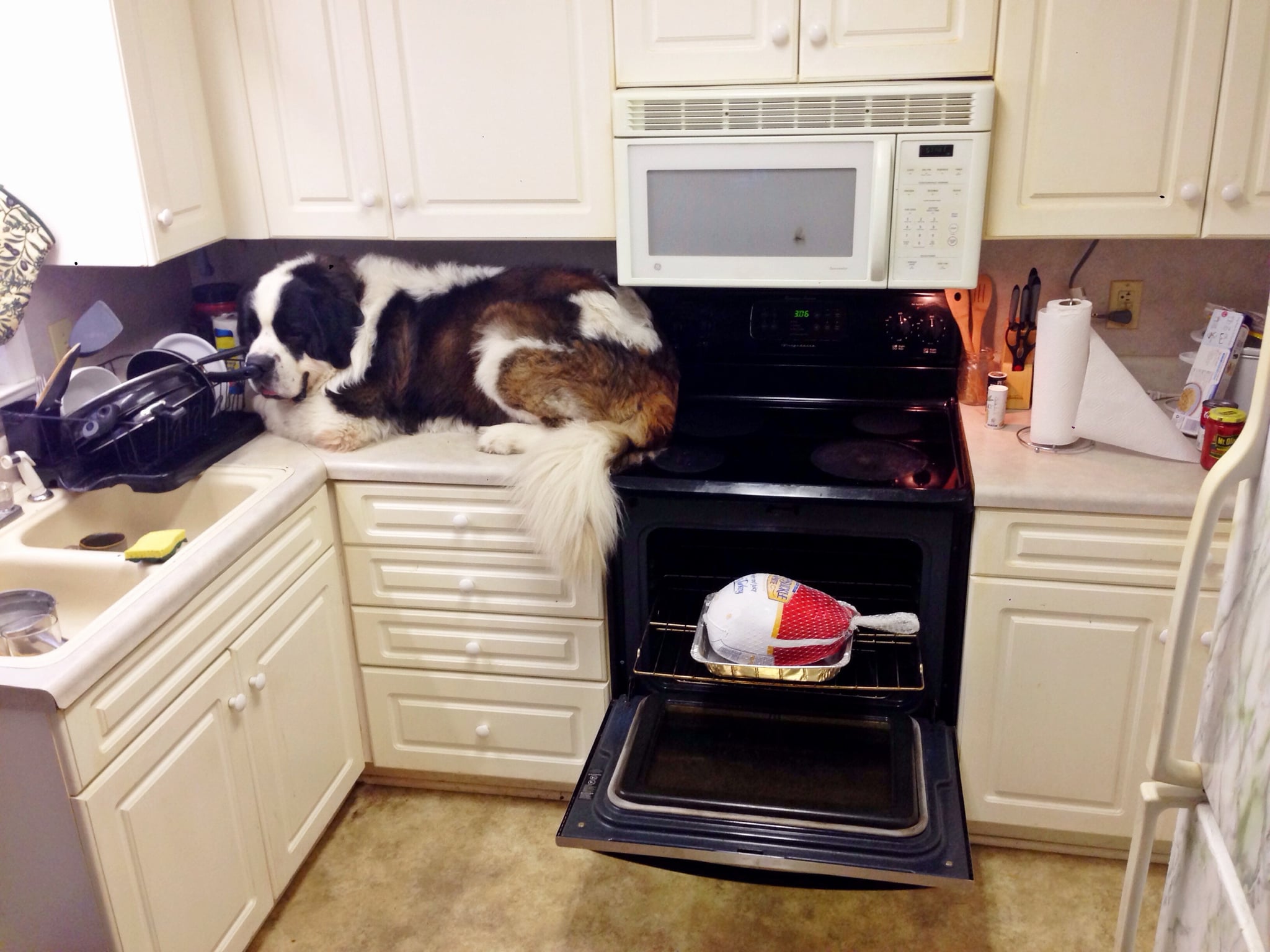 Source: Reddit user Itchy_Craphole
The Internet's the perfect place to complain about life, right? Right. Thanksgiving is no different — ahead, enjoy the most hilarious Tweets and photos tagged #Thanksgivingfail from the past few years as preparation for what not to do this year.
My grandma was stuffing the turkey and lost her ring inside. She didn't say anything till my mom swallowed it #ThanksgivingFail

— !!! (@FallonForJimmy) November 19, 2014
Dad put a fake severed hand inside the turkey. Mom found it,screamed & vomited. Then my sister vomited. Then I vomited. #ThanksgivingFail

— Diana (@Wickysham) November 19, 2014
Last thanksgiving my grandma got gravy in her eye and sat like this for the rest of the night #thanksgivingfail pic.twitter.com/G44tyPuvO4

— Here for the Right Rieslings (@DonnaMeagleee) November 20, 2013
#ThanksgivingFail father in law decided to make a special drink with expired egg whites, the family ended up with salmonella
— Jason (@chopblockphx) November 19, 2014
One Thanksgiving, my mom dropped the turkey on the floor and still served it knowing we hadn't mopped in 2 months. #thanksgivingfail
— Nicky (@NickJagger_) November 20, 2013
I'm 21 years old and I still eat at the kids table with my 3 year old niece and my aunt's diabetic cat... #thanksgivingfail
— Adam Sayre (@asayreville) November 20, 2013
#thanksgivingfail my brother proposed BEFORE dinner and got shot down in front of the entire family. Most awkward dinner ever
— That Guy (@lstimnotthatguy) November 20, 2013
My aunt was carrying the gravy boat to the table when she slipped and fell. My uncle yelled, "Oh no! The gravy!" #thanksgivingfail
— dani (@daniliebowitz) November 21, 2013
After a long drive, I arrived to my aunts house starving & inhaled 25 pigs ina blanket immediately then puked on their dog #ThanksgivingFail
— JERM✨ (@jerm_cohen) November 19, 2014
My new boyfriend offered to do the prayer and started with "Dear nine pound, eight ounce baby Jesus". #thanksgivingfail #shakenbake
— ShowMeYourTDs (@southsidestylee) November 20, 2013
Source: Reddit user Itchy_Craphole
"Happy Thanksgiving, heres a turkey I forgot to thaw, annnd apparently my dog saw a mouse and now he won't get off the counter . . . Oh and I'm working tonight too. Yay."
Yiayia told me I have to sit at the kids table at Thanksgiving, since I'm not married. #thanksgivingfail #greekgirlproblems
— Greek Girl Problems (@GreekGirlProbl) November 26, 2013
Made Tofurkey for my vegetarian sister in law. Someone thought it was the dog's special holiday meal & put it in his bowl #thanksgivingfail
— AL (@MissSchliez) November 20, 2013
When I was 11 someone kicked the table leg at dinner and it broke. Entire dinner went into the wall. we ordered pizza.
#thanksgivingfail
— future_hatch (@Ngibson82) November 20, 2013
One Thanksgiving, my mom had to bail my sister's boyfriend out of jail. At least we had something to talk about at dinner. #thanksgivingfail
— jimmy fallon (@jimmyfallon) November 20, 2013