Thermador Digital Touchscreen Stovetop
Hi-Tech Living at the Stovetop
Want to add a futuristic edge to one of the more relatively primitive parts of the house? At CES, luxury appliance company Thermador introduced the Freedom Induction Cooktop, which is the first full-surface induction appliance to let you cook on any part of the surface. Position cookware of any size and shape anywhere on the stove, and get started on that complicated Winter soup you usually have too little space to make.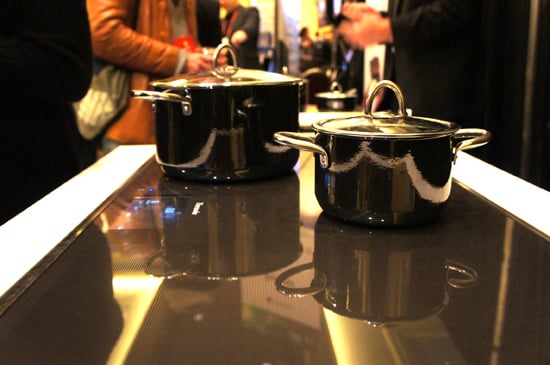 All those pots and pans now crammed on the Freedom Induction Cooktop are controlled with a 6.5-inch color touchscreen display that powers the heating level, cooking time, recognizes the location of each pot on the cooktop, and instantly updates as pans are moved around the surface. Now, a stove is the last place you normally want a touch panel, but the induction heating ensures the surface remains cool, while maintaining the same power as an ordinary gas stove.
The Freedom Induction Cooktop will be available July 2012, and with a $5,000 retail price, we'll list it among our luxury dream home must-haves for now. At-home chefs, would a hi-tech kitchen appliance like Thermador's new stove make it to your wish list?