ThingLink Mobile
Create Playful, Interactive Pictures With ThingLink For iOS
Images alone don't tell the whole story, which is why our new favorite download is ThingLink (free), an app for iPhone and iPad that lets mobile photographers create visual, interactive pictures on the go.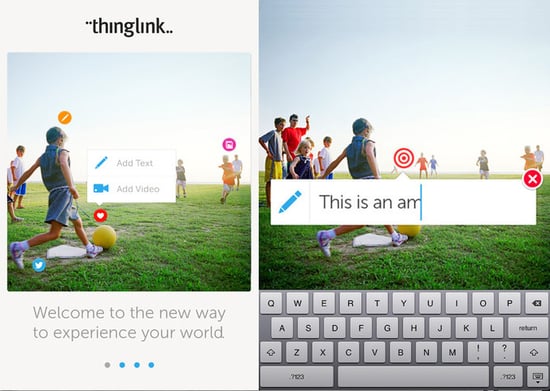 Snap a photo of your garden, use text tags to identify each plant, or embed the song you and yours danced to at your wedding right into an image . . . there are so many possibilities!
Tag people's Twitter handles, embed YouTube videos, or add text to different parts of a photo. ThingLink automatically creates an embed code and a link to share or republish to a blog.
Teachers may find the service especially useful for making curriculum more interactive. Imagine using ThingLink to make a historical image reveal essential facts or vocab terms. Embed videos and links into images for further discovery and investigation.
How will you use ThingLink?