Thinglist App
Save Ideas the Simple Way With Thinglist
It's happened to all of us: your friend recommends a book or a bar, and you forget to jot it own or can't find it buried in your pile of sticky notes later. Now Thinglist ($2) promises to help you access the info in a snap.
Billed as your "want-to-do list," the app is an easy way to keep track of ideas and recommendations so you don't have to rack your brain trying to remember the name of a person or place that's on the tip of your tongue.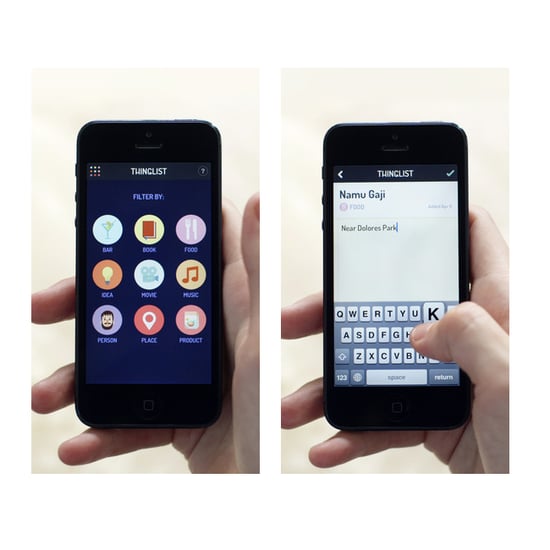 The app works two ways. First, when you want to make a note of something, you click on a plus sign, add a name, and then choose the category that it fits under, like food or movie or product. You can even add notes like "great happy hour deal" before you save. Then, when you want to find something, just filter by category to see what you've jotted down before.
It's simple, beautifully designed (just look at those fun icons), and set up to make life a whole lot easier. Isn't that what apps are supposed to be?