TiVo Premiere iPad App
TiVo Launches Premier App For iPad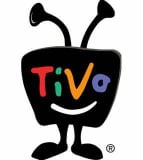 Popular DVR service TiVo has just announced a new app for the iPad, allowing users to search, browse, and share your favorite entertainment experiences. The app is meant to work in conjunction with your TiVo, allowing users to control and share information while watching your favorite shows.
The HD user interface is meant to look similar to your TiVo, and controls both TV and Internet video. The app features simple gesture-based control, and allows users to schedule one-time or multiple recordings, search for shows, movies, and actors across Netflix, Amazon Video, and On Demand, and share comments with friends through Facebook and Twitter. You can even launch a recorded show, live TV or streaming video through the iPad app.
The new TiVo app will be available in the coming weeks through the iTunes store.