Tim Cook Washington Post Op-Ed Against LGBT Discrimination
Tim Cook Warns About "Something Very Dangerous Happening" in the US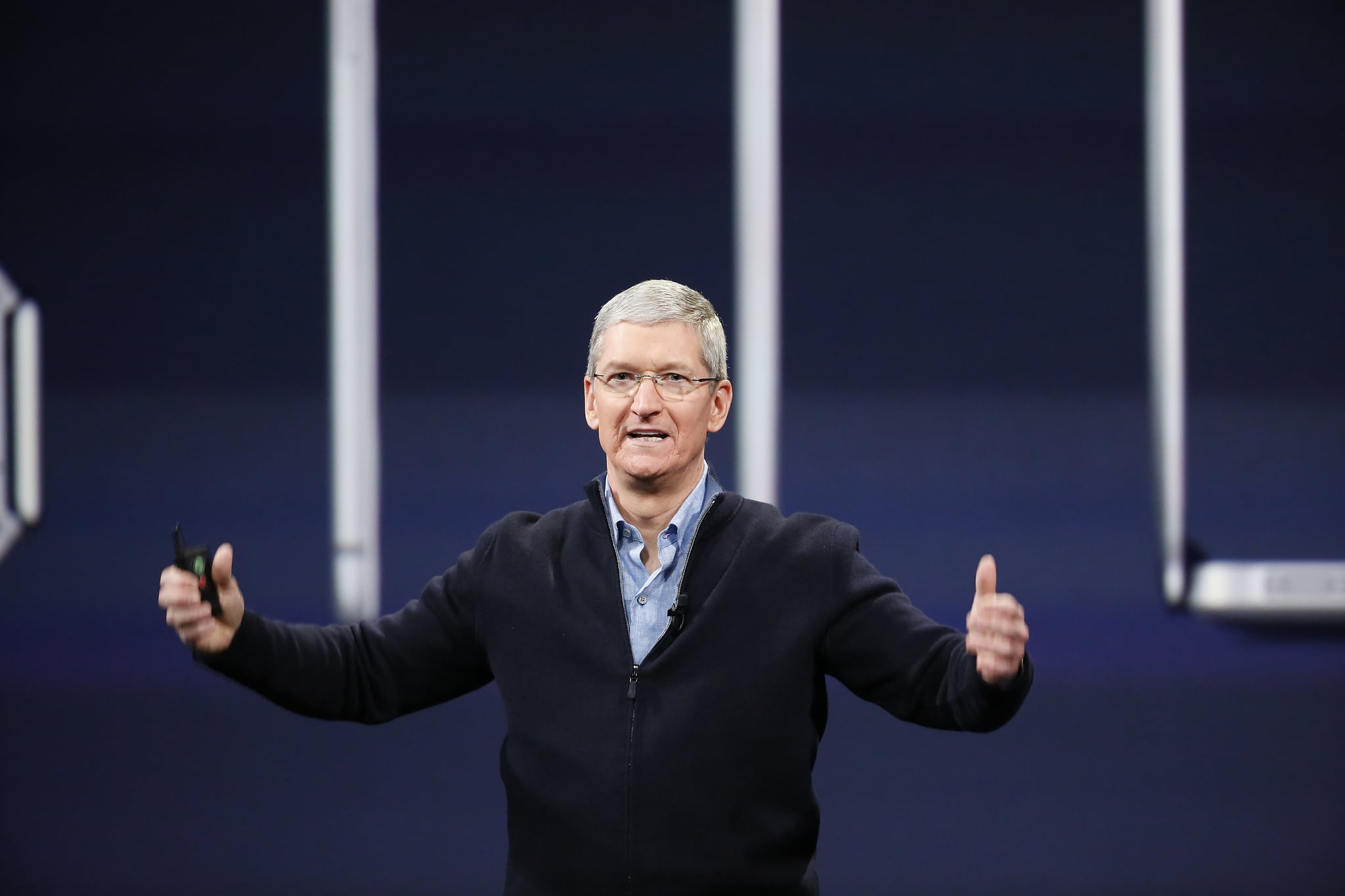 Apple CEO Tim Cook wrote a powerful op-ed in The Washington Post today. In it, he criticized the controversial new Indiana law — and others like it — that forbid the state from prohibiting businesses' or people's ability to follow their religious beliefs.. Many opponents believe this will lead to discrimination against gays and lesbians.
Here's how it begins:
There's something very dangerous happening in states across the country.

A wave of legislation, introduced in more than two dozen states, would allow people to discriminate against their neighbors. Some, such as the bill enacted in Indiana last week that drew a national outcry and one passed in Arkansas, say individuals can cite their personal religious beliefs to refuse service to a customer or resist a state nondiscrimination law . . .

These bills rationalize injustice by pretending to defend something many of us hold dear. They go against the very principles our nation was founded on, and they have the potential to undo decades of progress toward greater equality.

America's business community recognized a long time ago that discrimination, in all its forms, is bad for business. At Apple, we are in business to empower and enrich our customers' lives. We strive to do business in a way that is just and fair. That's why, on behalf of Apple, I'm standing up to oppose this new wave of legislation — wherever it emerges.
He went on to describe Apple's message to the world: "Apple is open. Open to everyone, regardless of where they come from, what they look like, how they worship or who they love."
Last October, Cook publicly revealed that he is gay in an essay published by Bloomberg Businessweek. On Friday, he tweeted his opposition to Indiana's law and a similar one that passed through the Senate in Arkansas.
Apple is open for everyone. We are deeply disappointed in Indiana's new law and calling on Arkansas Gov. to veto the similar #HB1228.

— Tim Cook (@tim_cook) March 27, 2015
Read Cook's full essay over at The Washington Post.