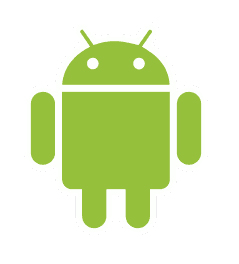 2010 could possibly have been the year of the Android, which means some of you may be giving a phone powered by the cute green robot some time this Christmas (especially with killer deals to be had). If your giftee is one to shun instruction manuals in favor of shiny gadget play time, add the free printable download "10 Things to do Right Away on Your Android Phone" to their present.
The guide is just a taste of the $20 instruction manual that is also offered, but I thought the advice would be good for loved ones who don't know very much about apps or someone who simply doesn't want to spend time exploring all the features of a new phone.
One of my favorite tips from the guide is to get directions home easily by adding a navigation link with your address on the phone's home screen. You can create as many navigation links as you want using the Shortcut feature, which means you'll always be able to use Google Map's turn-by-turn GPS directions to quickly and easily find your way back.
Check out a few more of my favorites after the break!
Make sure data roaming is turned off (via Settings). This is a great tip to remember so that you'll never be charged crazy amounts when you travel.
Download a bar code scanner. It's so easy to comparison shop and get information from QR codes with a simple bar code scanning app from the Android Market.
Install Dropbox. Another user-enhancing app from the Android Market. With two GB of space and syncing your laptop or the Dropbox website, they'll always have access to their files.
Sign up for Google Voice voicemail (via Android Market). It's a great (and free) alternative to visual voicemail and will allow them to access transcripts and MP3s of messages both on their phone and through a Google Voice account online.
Have any more essential tips for new Android users?