TokyoFlash Concept Bluetooth Receiver
TokyoFlash Bluetooth Receiver Concept: Love It or Leave It?
I don't try and hide the fact that I love TokyoFlash binary watches, and I'm equally intrigued by the Bluetooth receiver concepts they've been pumping out on their blog lately. This one entitled Future Natural is a wireless receiver coming in either a sleek light and dark wood, or mirrored finish. All finishes are transparent, so you can check the time from LED lights that are nestled under the cover.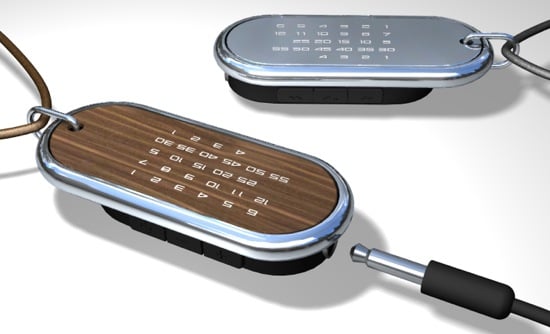 To pick up your calls, just attach your microphone-enabled earphones (like you get with your iPhone or BlackBerry), or talk aloud with its own integrated speaker and mic. This concept also features email and text alerts so you can leave your phone safely in your bag. I love it, but what do you think?