Is Too Much Technology Making Us Disconnected?
Is Too Much Technology Actually Making Us Disconnected?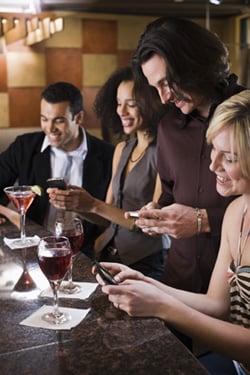 This topic has been on the radar a lot lately, but an article recently published by The Wall Street Journal got me thinking. It asserts that gadgets and new technology have become a narcissist's best friends. The writer explains her frustrations with people who ferociously multitask by emailing or answering their phone during meetings, or those who define themselves by their contacts list.
"To many people, it doesn't matter much who calls or what they want. What matters is that the call reflects our existence back upon us. They wanted us, and that is an emergency. Because we won't feel truly wanted again until the next email, text or call."
While her article is mainly about using technology to feed one's ego, her points are interesting. Foursquare, Twitter, Facebook, Loopt . . . all provide a medium for potential oversharing. Does having a mile-long contact list make us any more connected than we already are? Or does it actually isolate us from person-to-person interactions that seem to be sadly fewer and farther between?