Top 10 Bestselling Mobile Phones
Which Phone Was No. 1 in 2010?
From the release of the iPhone 4 to the rise of the Android, 2010 was the battle of the smartphones. But it wasn't just a duel — phone manufacturers around the world stepped up their game to answer the demand for data over voice.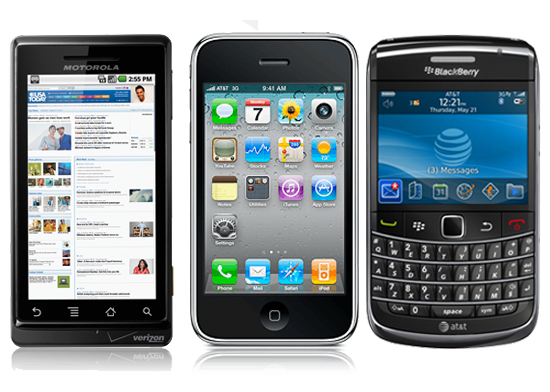 But which phone was the top-selling phone of 2010? Nielsen tracked US sales of mobile phones from September 2009 through September 2010 to find out. Want to see if your favorite handset won 2010's popularity contest? Check out the list of the top 10 bestselling phones after the break.
iPhone 3GS
Samsung SCH-U450 (Intensity, Doubletake)
Motorola Droid
BlackBerry 8500 series (Curve 8520, 8530)
iPhone 4
iPhone 3G
BlackBerry 8300 series (Curve, 8310, 8320, 8330, 8350i)
LG enV3
Samsung SCH-U350 series (Smooth, Glint)
BlackBerry Bold 9700
The iPhone 3GS beat out every other phone, but Samsung's QWERTY keyboards were still a popular choice for 2010. Even though the iPhone 4 wasn't released until midyear (around the same time as the unranked HTC Evo), it still managed to make the top five. And while our collective Blackberry addiction is still in full force, the touchscreen Blackberry Storm 2, which was released in late 2009, did not make it to the top 10.
Did your favorite make the list?