Top Location-Based App of 2010
Best of 2010: Favorite Location-Based App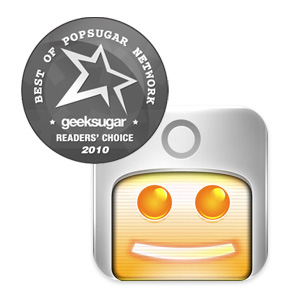 Location-based services were hugely popular in 2010, and there is no shortage of mobile apps to choose from when you're looking for the best app to use. That said, SCVNGR takes top honors this year as your favorite location-based app of 2010.
SCVNGR differs from Foursquare because in addition to allowing users to check in to certain locations, it also sends users on "treks," or scavenger hunts, looking for photos of places and things in an effort to get to know your city even better.
Over the past year, SCVNGR has added new features allowing users to add their own challenges, and eventually adding an excellent rewards program where users rack up points toward great prizes.