Top Trends on Facebook in 2010
Facebook Releases Top Status Trends For 2010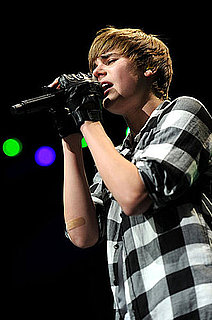 Continuing the year-end roundups, Facebook has released its top status trends of 2010, topped by "natural disasters and human triumphs." Also included in the list: the acronym HMU, which I had never seen until this moment. Apparently, it stands for hit me up and is considered the year's fastest-growing trend, gaining popularity especially during Summer breaks and weekends (oh, those crazy kids).
Atop the most major world events according to Facebook: the earthquake in Haiti and the rescue of the Chilean miners. This year's World Cup was also incredibly popular, with at times over half of all posted status updates referring to the tournament.
In the gaming category, "Barn Raising" was the most popular phrase, referring to the immense popularity of FarmVille. Justin Bieber is the only musician to grace the list.
Other major trends: "Airplanes," referring to the song by B.o.B., not the mode of transportation; the iPad and iPhone 4; and The Twilight Saga: Eclipse. Check out the full list and analysis on the Facebook Blog.