Toshiba 3D TVs Without Glasses
Toshiba Plans 3D TVs That Don't Require Glasses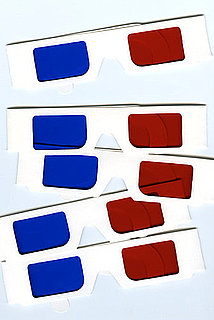 3D fans, you may want to hold off on buying a pair of those designer 3D glasses; Toshiba recently announced plans for 3D TVs that don't require glasses before the end of 2010. They're planning to launch three different models before the end of the year.
Instead of traditional 3D TVs, which project two separate images on top of each other (one to your left eye, one to your right), these new TVs emit rays of light at different angles, allowing 3D images to be viewable by the naked eye and at various viewing angles (hello, Minority Report!). All current 3D content will be playable on the new TVs.
Sadly, these new TVs are only available in Japan (for now), but for the sake of goofy glasses-wearing masses everywhere, let's hope they're not long for a US debut, too.