Touch Screen, MP3 Playing Tocky Alarm Clock
The Tocky Alarm Clock Rolls Off of Your Nightstand and Hides!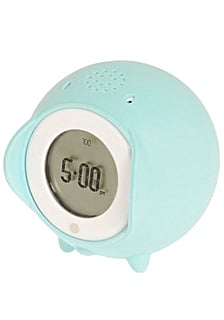 Remember the Tocky, a high-tech alarm clock designed to roll onto the floor and hide until you find it to turn it off.
The plastic and rubber round alarm clock, available for $82 at ModCloth, also features a touch screen for setting the time and alarm, and the ability to record voices as well as upload MP3 files. It's tiny — measuring just over three inches round — so you can travel with it, too. Just be sure to check under your hotel bed before checkout in case the Tocky hides itself a little too well.