Track and Lock a Stolen Phone With iTag For Android
Download of the Day: iTag For Android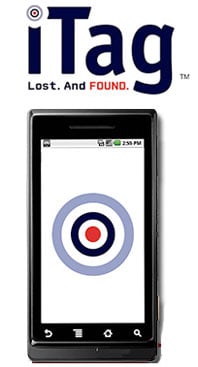 Ask anyone who's lost or had her phone stolen, and she'll tell you it's an absolute nightmare. Having experienced this myself, I can attest that even if you have your phone password-protected, the feeling of vulnerability knowing your phone is in someone else's hands is sickening. If you have an iPhone, Mobile Me can give you remote access to your phone, and now there's an option for Android.
iTag is a free Android app that allows you to locate your Android phone if it's lost or stolen. You can view the phone's exact location direct from the iTag site, lock the keys, delete information, and make it ring — even if the phone is set to vibrate or silent mode. You know, in case you lose it in the couch cushions or under a pile of folders on your desk. (Don't worry, we've all done it.)
Hear a bit more about iTag after the break.
If your phone has been truly stolen and the thief has inserted another SIM card into the device, iTag will give you the new number to give to police. While losing something as personal and full of information as your phone is never fun, iTag gives you a little peace of mind knowing that your information is protected.