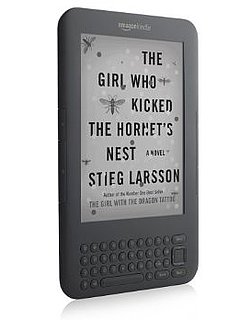 In a move that's decidedly backward in the minds of many ereader adopters, one bookstore in Portland, OR, is offering to exchange your Kindle for its worth in free books. Its website reads:
"Do you love print? Do you still read books? Did you get a Kindle for Christmas? Do you want to trade in your soulless faux-literary technology for its worth in good old-fashioned books?"
Since I love my Kindle, there's no chance I'd let it go, but I suppose this is an appealing option for people who don't want to hang onto an unwanted ereader. Still, it's worth mentioning that even this devout ereader fan thinks that traditional ink-and-paper books are a wonderful thing!
Would you ever ditch your beloved ereader to go back to the originals?