Travel Gadgets and Accessories
Gadgets, Cords, and Apps: 11 Summer Travel Tech Essentials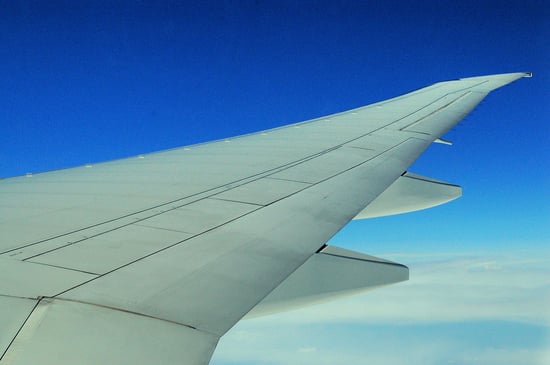 As your gadgets accumulate, so do the number of cords, chargers, and adapters that you need to pack each and every time you travel. Avoid the midtrip panic that occurs when you realize an essential plug was left behind, and get travel-tech-savvy. Beyond your phone and all the standard chargers, here's a quick list of must-pack items to ensure all your technology needs are met when you're on the go.
Airline adapter — Anyone who's ever suffered from a power outage midflight will be thrilled to have the Apple MagSafe Airline Adapter ($49). Although it doesn't actually charge your device, the adapter plugs into the seat power port to keep devices up and running.
iPad — Let's be honest: sometimes, you just need to read email or watch shows on a screen that's larger than your iPhone.
Portable speakers — From spontaneous dance parties to hilarious YouTube videos, you just never know when portable speakers may be needed to amp up the sound during your travels.
Car mount — If you like to use your phone as a GPS system, then be safe while you drive by installing it with a car mount for hands-free navigation help.
Noise-canceling headphones — Whether you're trying to zone out fellow passengers on the plane or stay focused in your own hotel room, headphones are a must.
Laptop lock — Plan to leave your computer in the room while you're out? Prevent theft by using a laptop lock, like the Kensington Combination Ultra Laptop Lock ($40).
Ereader — Rather than haul a load of books and magazines in your tote, opt for an electronic version.
Audio input cord — On the off chance that your hotel room has a plug-in for your mp3 player, it's worth bringing a minijack cord.
DVDs — Skip the sky-high prices of in-room rentals and bring your own favorite films instead.
Plug adapters — Some hotels may provide international plug adapters, but just in case, it's smart to have your own set so that you don't damage any of your tools.
Also, don't forget to download before you go! From last-minute hotel reservations to cheaper gas prices, general travel apps can save the day when you're in a new environment. Relevant local apps will help you navigate the destination city and have you feeling like a real local.
Source: Flickr user Freakland - フリークランド