Travel Websites and Apps For the Holidays
6 Websites and Apps For Painless Holiday Travels
If preparing for holiday travel season makes your heart race just at the thought of busy terminals and crowded roadways, take comfort in bits of tech salvation by bookmarking these sites and apps to help prepare for the coming craziness while preserving your sanity.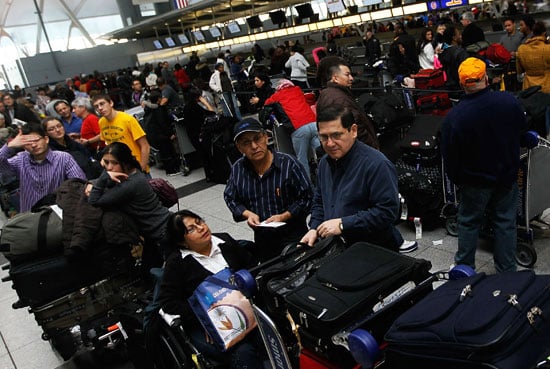 TripIt — Once signed up for the free service, forward travel confirmation emails to TripIt, which will automatically create a master itinerary of an upcoming trip accessible through the web or a mobile device. The itineraries even include the tidbits we seem to forget like weather updates, local maps, and directions.
Google Flight Search — Book that plane ticket before prices rise any further! Google's flight search engine incorporates travel basics like price point, maximum number of connections, and preferred airline with an easy-to-use interface.
Hotel Tonight — If there are too many relatives in one house, scan the last-minute hotel deals in Hotel Tonight for a chic getaway at a discounted price. Every day three hotels in a city reveal their discounted rates starting at noon, and you then have until 2 a.m. to book the deal and take advantage of a peaceful room.
Check out three more apps your phone must include for this traveling season.
My TSA — Can homemade fruit cakes go through security? How early should you show up to the airport for a Thanksgiving Eve flight? Answer the pressing travel questions that could otherwise cause delays or stress by adding the TSA's free iOS app to your device. The app's airport security line estimator may become the most crucial feature on your phone when planning your airport arrival.
HearPlanet ($3) — Take the time to discover the cultural side of your holiday destination. This interactive app highlights attractions in over 300,000 locations and uses geolocation features so that you don't miss any of the nearby fun, plus it's a great excuse to get out of the house and move around in fresh air.
GasBuddy — Hitting the open road instead of the air? Use the free GasBuddy app to locate the cheapest fuel on the interstate. Show your fellow travelers some love and share the low-price gas station you discover within the app.
What websites or apps do you make sure to reference before braving the airport or freeway?