Trendy and Affordable Laptop Totes From American Apparel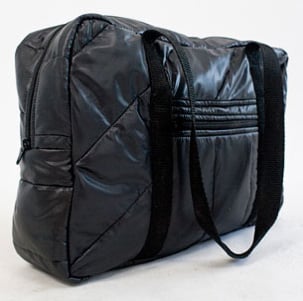 The bright colors, the kooky fashion, the company scandal — ah, American Apparel. Thing is, the brand's colorful array of basic (and lately not-so-basic) items are cute, comfy, and reasonably priced, and its line of laptop totes is no exception. The Quilted Polyester Laptop Bag, Quilted Nylon Laptop Bag (both $38), and Vinyl Laptop Bag ($34) come in bright, cheerful colors with either matching or contrasting straps. They're roomy enough to hold up to a 15-inch laptop, but also have plenty of room for carrying around everything else. I especially love the shiny crimson version!
To see more bags, just
.