Unique, reasonably priced wallets and gadget cases do exist! Etsy user Quiet Doing [1] has a huge collection of some of the most hippest accessories imaginable. Choose from keyboard wallets like the one shown here, turntable wallets, and record player Nano cases — J'adore! For all of my favorites, click "start slideshow" below!
QWERTY Pocketbook Slash Checkbook Holder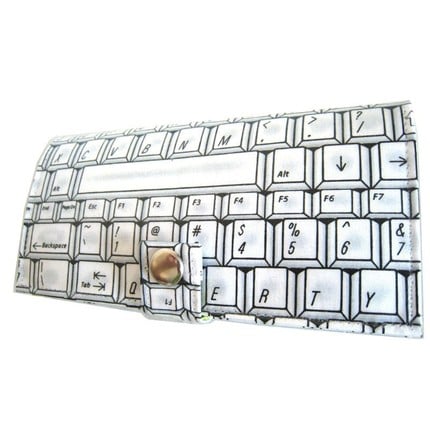 Slim and sophisticated! Priced at $44 [2].
QWERTY Bifold Wallet
A smaller version of the pocketbook, this wallet is sure to fit in your pocket, or mini purse! Priced at $28 [3].
Tapes Checkbook Slash Pocketbook
So subtle, yet so bold! Priced at $44 [4].
Pocketbook Slash Checkbook Holder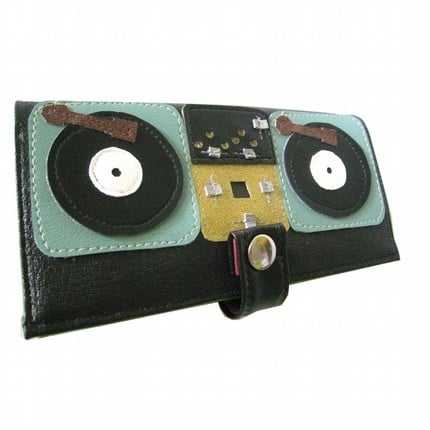 Now you can play DJ with this funky pocketbook! Priced at $60 [5].
Record Slim Wallet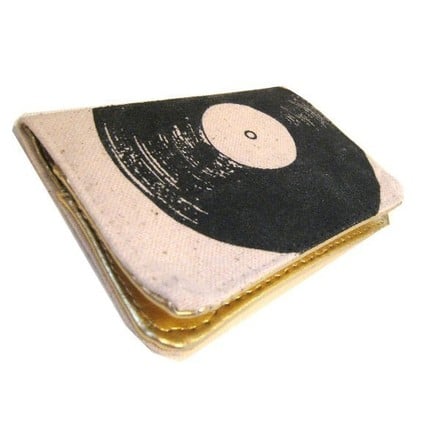 Can you say diva? This wallet, which comes lined in shiny gold vinyl, gets two big thumbs up! Priced at $12 [6].
iPod Nano Case - Turntablism
Slip your Nano into a little something more comfortable with one of these durable cases. Priced at $21 [7].