Trojan Virus Zeus3 Steals Money
New Trojan Empties Your Bank Accounts on the Sly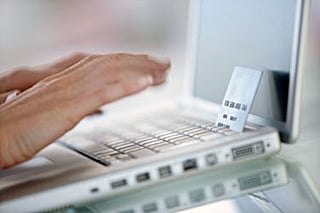 There's a new trojan virus on the block, and instead of infecting your computer with malware or copying your data, it's actually stealing your money. Over 3,000 people in the UK have already been emptied of nearly $1 million dollars to date from the Zeus3 trojan, and while this sounds like the perfect time to panic, the only "silver lining" for the rest of us is that the trojan has affected customers from just one online banking system . . . so far.
There is one major problem, though. Find out what it is, and how the trojan works when you read more.
The biggest issue is that the trojan is virtually untraceable — there's no malware or virus scanner that has been able to detect its presence once installed in your machine. Once the virus is in place, it waits for you to log into your online bank, then records your log-in details and records. The trojan then transfers all but $50 of your funds into a third-party account. But wait, there's more — the virus will then throw up a fake webpage next time you log in that shows all of your cash safely in your accounts, leaving you none the wiser. The only solution? Keep very close tabs on your bank accounts through other means (like visiting your local branch, or verifying funds via phone). Finally, this virus has so far only struck Windows users, so Mac-heads can rest easy for now.