Tron Legacy Monster Headphones
Two Sets of Tron-Inspired Headphones From Monster
There are plenty of Tron-inspired products on the market to get you in the spirit for next week's Tron: Legacy premiere, but these new headphones from Monster might be my favorite so far.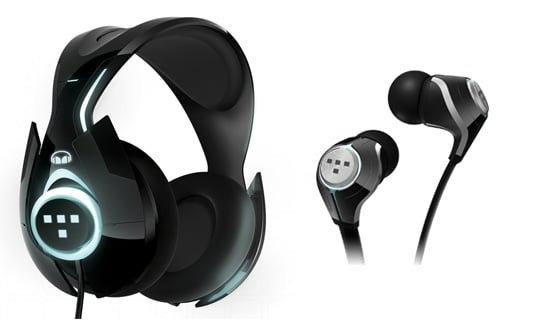 Both the T1 over-ear and T3 in-ear headphones feature Monster's high sound quality and sleek Tron-inspired design. The T1 headphones also feature LED lights for effect, and a new noise-isolation earcup to block external sound. The T1s also come outfitted with a built-in ControlTalk microphone for phone calls and MP3 player control.
Both are currently out of stock on Amazon, so stay tuned for news on how to get your hands on a pair of the T1 headphones for $350 or the T3s for $60.