True Blood, Sex and the City, More HBO Streaming Content Heads to PS3
Catch Up With HBO Shows on Your PS3
The PlayStation 3 is a multifunctional console that not only lets you play games, but also watch your favorite films via Netflix streaming. Taking things a step further, the PlayStation Store gives you the option to download new movies, TV programs, and games. Now you can even watch your favorite HBO shows right from your console!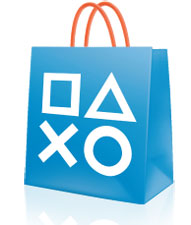 Sony announced a partnership with HBO today, which will make some of the best programs on cable TV available to download directly from your PS3 via the PlayStation Store. Shows like True Blood (seasons one and two), Entourage, and The Wire are available now, plus, you can catch up on old Sex and the City episodes ahead of the second film premiere this Friday.
New shows and episodes will be available each week, adding to the already mountainous collection of content available in the store today. The PS3 is quickly becoming the ultimate home theater accessory!