True iPhone 5 Rumors
5 Rumors About the iPhone 5 That Might Actually Be True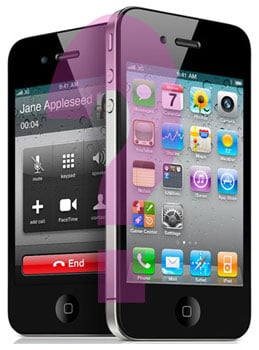 There are endless iPhone 5 rumors floating around the Internet on a given day, but how do you know which ones are based in reality? We've scoured through some of the most prominent rumors and rounded up a few that we think might actually be true. Check them out below.
It will be announced on Oct. 4 — Earlier this week media received invitations to an event at Apple's Cupertino headquarters on Oct. 4 with the message "Let's talk iPhone." Tuesday can't come soon enough.
It could have voice control — Reports of an "Assistant" feature indicate voice activation that will allow users to make appointments, get directions, and set reminders as well as send SMS and iMessage texts just by speaking commands.
It could be released on Oct. 15 — France Telecom's CEO announced to the press recently that he's been told the iPhone 5 will be released on Oct. 15. This seems to fit the other release date rumors we've heard, which pinpoint the iPhone 5 launch to be "sometime in early October." Additionally, an Apple employee who remained nameless says we're "just weeks away" from an iPhone 5 announcement. We're not sure why Apple would launch the iPhone on a Saturday, so we're betting on the 14th instead.
It could be available on Sprint — There are several rumors saying that Sprint won't just get the iPhone 5, but that it will offer unlimited data packages with the device and will also get its own iPad 2.
It could be slimmer, wider — Several leaked cases (and case images) seem to suggest that the iPhone 5 could come with a new form factor, similar to the iPad 2. A slimmer, wider body, tapered back, and rounded edges.
It could come with a better camera — Though a next-gen iPhone is almost guaranteed to come with a better camera, a photo that popped up on Flickr recently suggests the camera could be 8MP. Someone from inside Apple's cafeteria at 1 Infinite Loop in Cupertino, CA, snapped a pic of his sushi lunch and uncovered image data says it has an original size of 3264 x 2448 — approximately 8MP. Fishy, indeed.