Tumblr Photo App
Photoset: A Tumblr-Powered Visual Storytelling App
This week, Tumblr unveiled Photoset (free), an iOS app that creates and shares high-resolution photosets — no Tumblr account required. In fact, you don't need to sign up for any new account to use Photoset.
In our test, we started taking photos right in the app, rearranged the images, slapped on a quick caption, and uploaded it to the Internet, just like that. Photoset creates a unique URL for a photo collage to share through email, Twitter, Facebook, or Tumblr. The photos adjust as you resize your window (making it optimized for mobile devices), and clicking on individual photos prompts a Tumblr-style gallery to appear.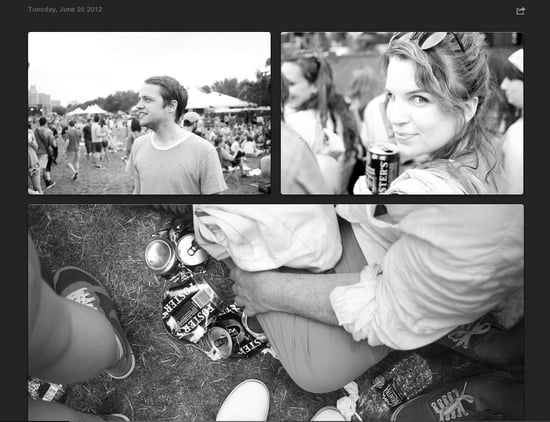 Read on for more ways to use Photoset.
The whole Photoset process, from photography to layout to editing and upload, took less than five minutes. We were thoroughly impressed by Photoset's speed, versatility, and functionality and can't wait to see all the different ways the app can be used. iPhoneographers could patch together baby pictures and send out a quick announcement to family and friends, put together stunning images from a recent trip, or send a visual recipe tutorial. Photojournalists could share images from the front lines or the campaign trail in real time. The applications of photosets are endless!
How will you use Tumblr's new photo app?