Turbo Tax Free iPhone App
This Year, File Your Taxes With Your iPhone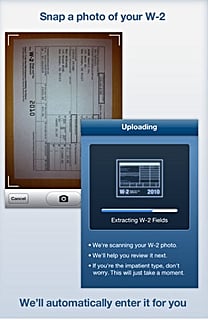 After piloting the program in California, Turbo Tax has decided to take its iPhone filing program nationwide, allowing users to essentially file taxes using their phones. Users can take a photo of their W-2 with their phone's camera; the app then extracts all of the necessary data. The app then asks a few more questions and when it's finished allows one-click filing.
The app is free, but it will cost you $15 to file your return. And if it sounds basic, that's because it is — Turbo Tax's iPhone app is made for use with the simple 1040-EZ form, so if you're dealing with a complex tax situation, the app isn't the best choice.
Interested? Download the free app from the App Store now!