Turn Off the Lights to Celebrate the Second Annual Earth Hour
Turn Off the Lights and Celebrate Earth Hour Tonight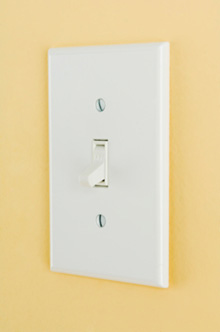 Earth Hour, sponsored by the World Wildlife Fund, is an hour-long initiative to bring awareness to climate change by switching off the lights and all electronics for one hour. Tonight at 8:30 p.m. (no matter which time zone you're in), celebrate by turning off the lights for one hour. Last year's Earth Hour involved hundreds of thousands of people in more than 4,000 cities around the world. Many US cities participated by dimming the lights of major landmarks like the Golden Gate Bridge in San Francisco, the Statue of Liberty in New York, and the Space Needle in Seattle. International landmarks also got in on the action; from the Pyramids of Giza, the Acropolis, Sydney Opera House, and more, all went dark.
This year, many businesses are participating, too. IKEA will celebrate all day by turning off unnecessary lights and sponsoring climate-related competitions among customers and workers. Harrah's is turning off external lighting on all of its casinos (the Vegas strip will be dark!), and Coca Cola is cutting power to brightly lit signs around the world, including the famous sign in NYC's Times Square.
The main aim of the project is to raise awareness and mobilize a large amount of people for the cause. It's amazing how loudly shutting off the lights can speak when millions of people take part. "Earth Hour" has been a trending topic on Twitter since yesterday, so if you plan to participate don't forget to tag your tweets with #earthhour.