TweetDeck For Android
Download of the Day: Official TweetDeck For Android App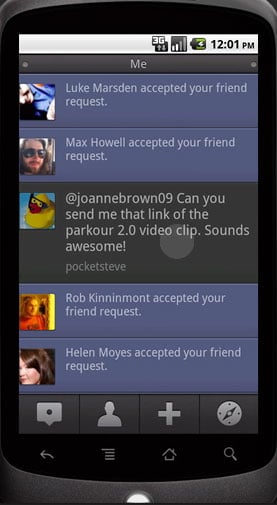 Just a few weeks after unleashing the beta version of its Android app, TweetDeck has been officially released to the masses. If you didn't check out the previous version of the uber-popular Twitter client, which supports Facebook, Twitter, Buzz, and Foursquare, you'll be happy to know that it was built "from the ground up" and has a bunch of cool new features (including ones not available on the iPhone or iPad apps).
For example, you can adjust the light, sounds, and vibrate mode of each column (which are organized by type of activity) or type of account, go to the geodata feature to find friends who've checked in or tweeted around you, and pick any friend to add to your favorite profile list for quick access. In addition, the "Me" wall lets you view posts sent to you, or about you. All in all, the new official version has improved on an already great thing.
Since it hit the streets last week, the app is already one of the most popular apps in the Android Market. And keep an eye out — new versions of the iPad and iPhone TweetDeck apps, modeled on the Android version, are forthcoming.